New Year, New Me
That looks better.
This term has really wedged itself into our new year jargon. While it may be more of a joke going into the new years, some people really are creating a new them in the new year. So, kudos to you if so, however, for me…I personally don't feel the need to reinvent myself or create myself over. Instead i'm still growing, developing, and learning.
Girl, bye. Isn't that what we all doing, though?
Don't yell, and one would hope, but looking back over my life, for myself, I would say yes indeed!
2018 was a year. Lemme' tell you. A Year! As I scrolled my Tweeter Feed (no spelling error) I saw so many people complaining how 2018 was poo poo water! Meanwhile, I was doing quite okay ("okay" meaning I was definitely going through things and had my nights of wet pillows, but when it got down to the nitty, I was good!). Everything wasn't how I wanted it to be, but LIFE. However, things were not where they could have been. I hope someone said Amen. So when I saw people complaining, even though I did not know their situation, they were clearly in a good enough spot to tweet, "2018 was horrible."
Oop. Shady boots
So going into 2019, I'm not adopting a new mindset and I've hardly set any short term goals, but more so, I would say i'm changing my outlook.
On NYE, I decided I wasn't going out or partying because I had to work the next day. So I sat on the couch with Ladie P: she was on her Ipad as I played The Sims. It was around 7-ish in the winter and the wind was blowing. The lights flickered then Boom. Darkness. You know, when the lights go out you give 'em about 5-10 mins to get their life then come back on. Well, 30 minutes past and we broke out the candles. 60 minutes past, we got the glocks and the shotgun ready cause, "folks is crazy," as Ladie P stated (Ladie P is my mom btw). Hour and a half goes by and i'm calling the Light people cause I'm over it by now.
But in this time of darkness, Ladie P asks what are my goals? What do I want to do in the New Year? Will I get married? The last one made me look at her crazy but it was dark so she didn't see me. But it made me think what did I actually want to happen for myself in 2019? I came up with: travel, get a set career in what I desire to do, and keep writing. Sounds simple or basic, but, at this point and reflecting on things I've been through, spontaneous decisions I've made that have placed me in situations that I can't easily leave, as well as the growth I've made as a person, I just really want to secure the handle on my happiness and achieving those three desires would allow me to be even more content.
With all that sappy ish out the way, back to the Darkness.
So, we were still sitting in the dark abyss; by this time I've turned The Sims off, Ladie P put her phone on the charger in her car and mine was yet holding on so I put it on low battery. We got covers as we sat on the couch because we didn't know how long the power would be off and knew the cold would soon consume the house, but we were ready. But at this time of preparedness, a song came to my heart. Kumbaya. Now, I know a lot of folks jokingly sing the song to settle down extreme moments, but I meant that song as I sang and Ladie P joined in to harmonize.
Now don't judge, but I had no idea Kumbaya my Lord meant, "come by here, my Lord. *yelling emoji* HOW FITTING IS THAT?!
We shared a laugh after our duet then guess what?
Yas chile. They came back on!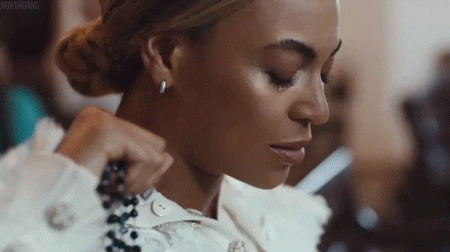 I was sitting there really thinking, I'm about to go into 2019 in the darkness… But Jesus said otherwise.*Praise Break* The lights came back on around 9:45 and I concluded my 2018 making spaghetti. I Sure did.
So for my NYE and entering into 2019, no "new year, new me," but I took that darkness as an allegory, if you will, a hidden meaning; the darkness is putting a close on 2018, the blowing out of the candles as my "2018 successes" that i'll remember, and the lights coming on is the beginning of the new year filled with prosperity, positivity, financial stability, healthy relationships, sound mind and health, love and growth!
Naming and Claiming all 2019!
DJ AIR HORN! BERN BERN BERN BERN BERNNNNNN
This was suppose to be a lighthearted first post, but F it. Taking it there all 2019!